​Top 30 Hits To Play When Riding Your John Deere Gator
Mar 20th 2023
It's tough to beat the sounds of nature when you shut your rig's engine off and listen to creeks flowing, breezes blowing, and wooded critters going about their daily lives. But when you're working like a dog or exploring trails with your friends and family, playing a little music is the perfect way to set the tone for an amazing day! The right playlist can boost your productivity while conducting maintenance work around your property, and it can also establish a fun, exciting, and playful atmosphere when you're riding recreationally. It could be the case that the DJ from your favorite FM radio station is on point with their song selections. But if they're not – or if you're too deep in the woods to get reliable reception – you'll have to become your own DJ. And when that time comes, we're here to help with the following 30 hit songs to play when riding your John Deere Gator!
Top 90s Country Hits To Play When Riding
Whether you grew up on them or heard them on the radio when you were a wide-eyed upstart, the country classics of the 90s are sure to stir up memories of the great times of yesteryear. They were simpler times back then, with dial-up internet and no smartphones in sight; and thee songs are sure to take you right back there every time they're played!
The Heart by Jon Randall
I'm in a Hurry (And Don't Know Why) by Alabama
Heads Carolina, Tails California by Jo Dee Messina
Dust On The Bottle by David Lee Murphy
Sold (The Grundy County Auction Incident) by John Michael Montgomery
John Deere Green by Joe Diffie
Daddy's Money by Ricochet
Small Town Saturday Night by Hal Ketchum
XXX's And OOO's (An American Girl) by Trisha Yearwood
Fast as You by Dwight Yoakam
Top John Deere Gator Jams To Play When Working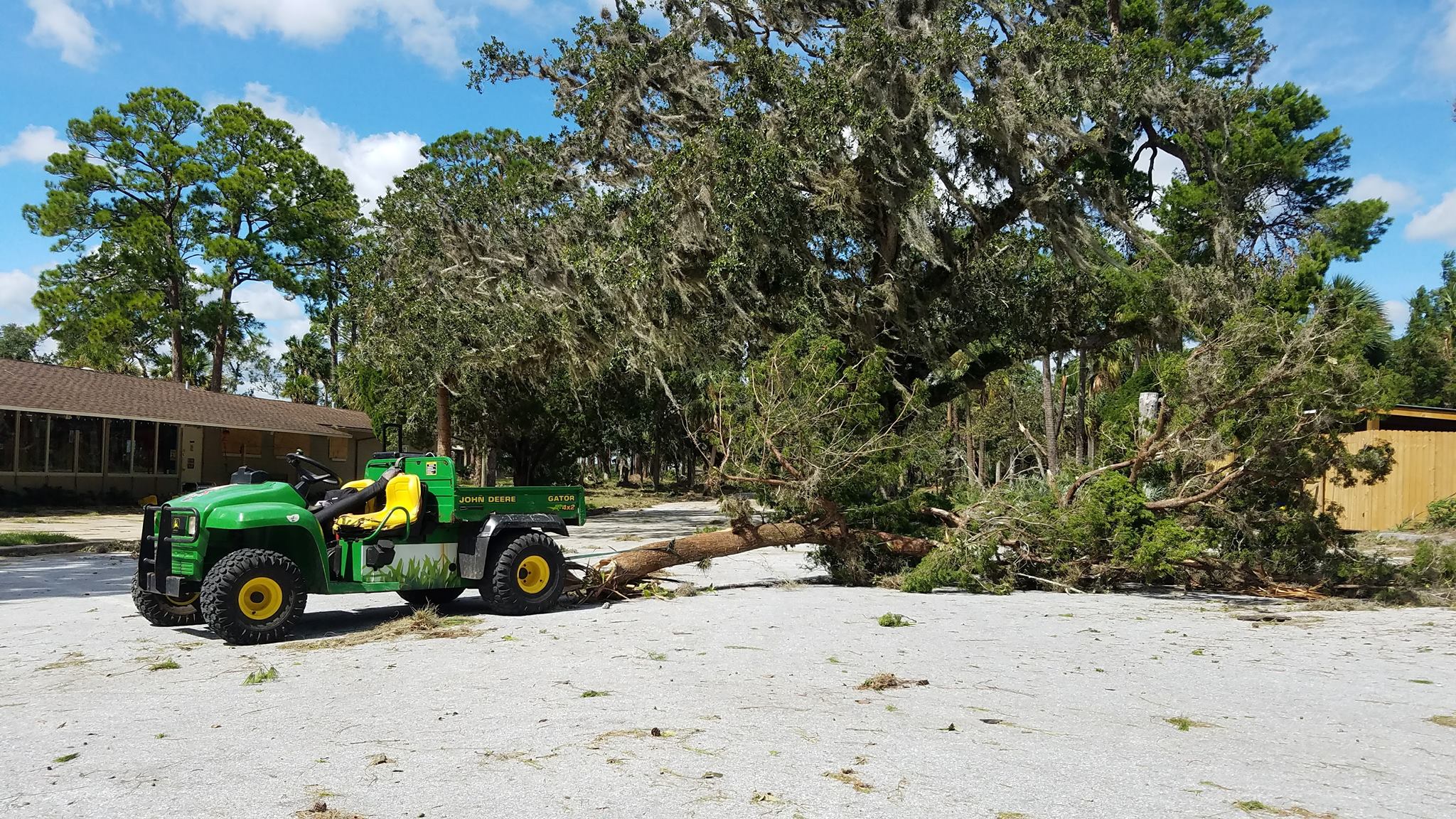 Some songs are great to reminisce to, while others set the mood for riding mountainous roads and twisted wooded trails full of ruts and roots. But when you're putting in long days of manual labor with your John Deere Gator, you probably want some songs to motivate you and give you encouragement to keep on truckin'. Whether you're plowing snow, hauling firewood, or towing a pull-behind implement to work the hard and compacted clay soil on your food plot, here are the best songs to put on your John Deere Gator stereo while working!
International Harvester by Craig Morgan
Rain Is A Good Thing by Luke Bryan
Farmer's Daughter by Randy Atkins
Down On The Farm by Tim McGraw
Buy Dirt by Jordan Davis
Mud On The Tires by Brad Paisley
Corn Fed by Shannon Brown
Freight Train by Alan Jackson
Play Something Country by Brooks & Dunn
Gone Country by Alan Jackson
Best Songs To Play When Drinking A Cold Beer On The Tailgate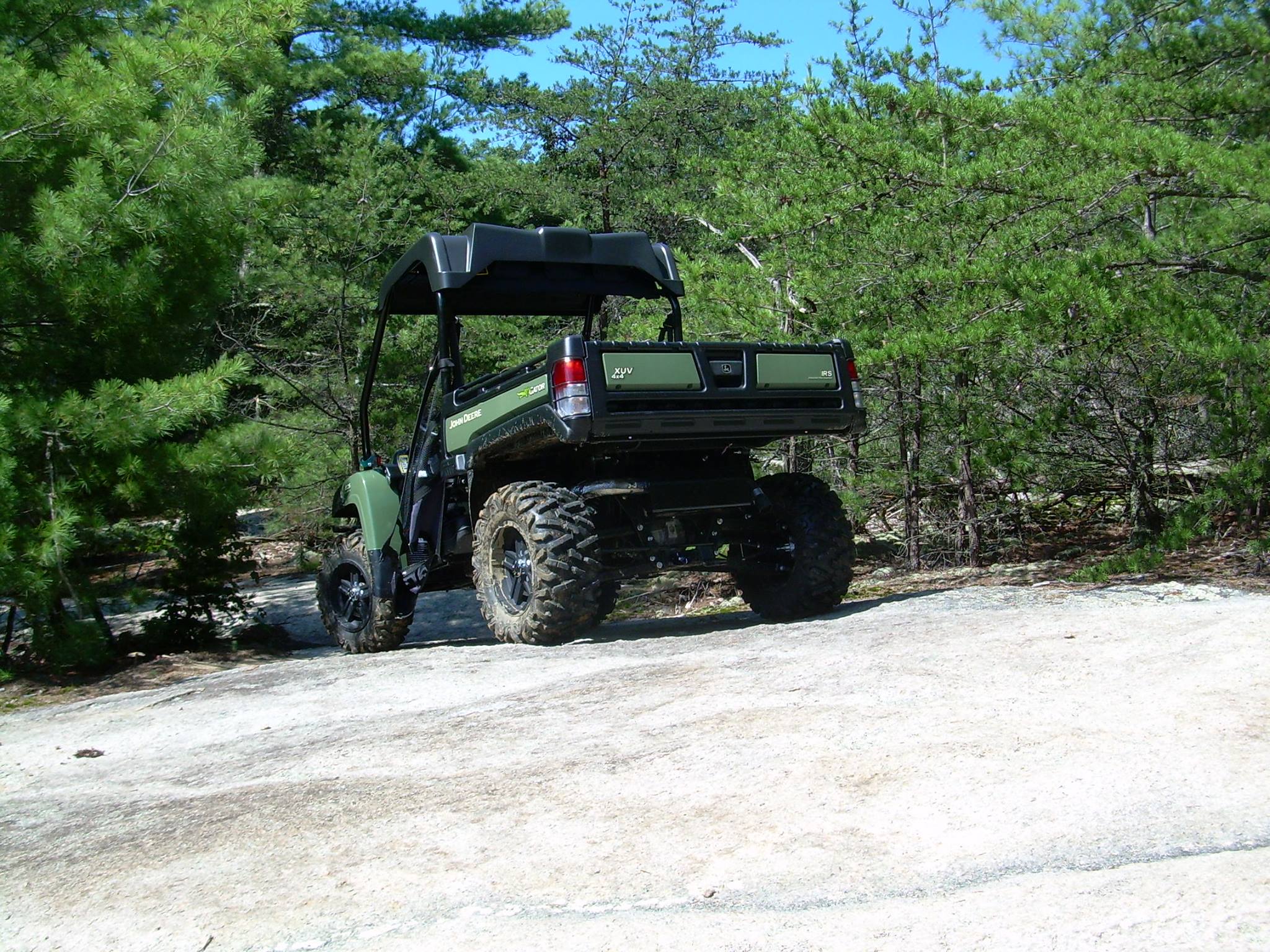 At the end of a productive day or the conclusion of a hard-working week, it's nice to kick back on the tailgate of your Gator with an ice-cold beer or two. Regardless if you're drinking alone like George Thorogood & The Destroyers, or if you've got yourself a honkey tonk queen to keep you company, here are the best tracks to put on while sipping on suds and enjoying the evening!
Change by Bailey Zimmerman
Fuss & Fight by Kow Wetzel
23 by Chayce Beckham
Whiskey Glasses by Morgan Wallen
Holler Boys by Upchurch
Hero by Reddy Redd
Dirt Road by Kidd G
Heartless by Diplo Feat. Morgan Wallen
Beer Drinkin' Weather by Canaan Smith
1, 2 Many by Luke Combs and Brooks & Dunn
Best John Deere Gator Sound Systems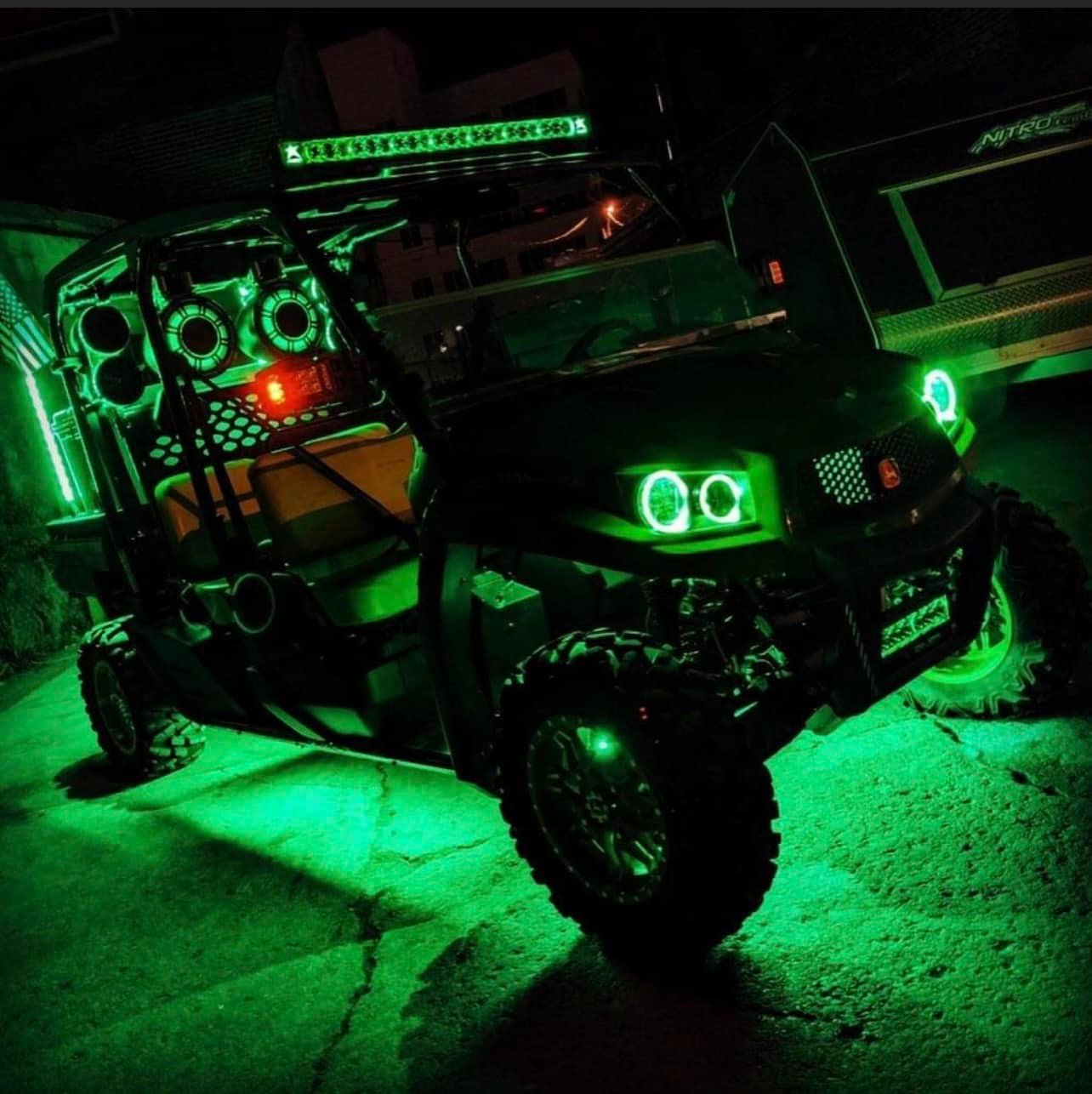 To play these or any other songs, you'll need some sort of sound system in your John Deere Gator. And when it comes to UTV audio systems, the sky – as well as your wallet – is the limit. But no matter the size of your budget, we've got something to fit it here at Everything John Deere Gator.
The easiest thing to do is install a John Deere Gator soundbar like the ones by NavAtlas or SuperATV. These and the soundbars by Wetsounds, Boss, and other brands are super simple to install, and they pack a surprising amount of punch for their size. That being said, however, they are somewhat lacking in terms of bass. For that, you'll want an audio kit with amplifiers and a subwoofer.
Many John Deere Gator sound systems include subs, but you can usually add a subwoofer to your system if you feel like you need a little extra bass. Rockford makes a high-quality marine sub for the Gator, and so too does MTX Audio and Ecoxgear. But regardless of whether you want some cage-mounted speakers, an in-dash sound system, or an overhead sound system that attaches to your roof, we've got the perfect products to play the aforementioned songs and more at Everything John Deere Gator!